Governor Lamont Signs Legislation on Health Care Affordability
11 min read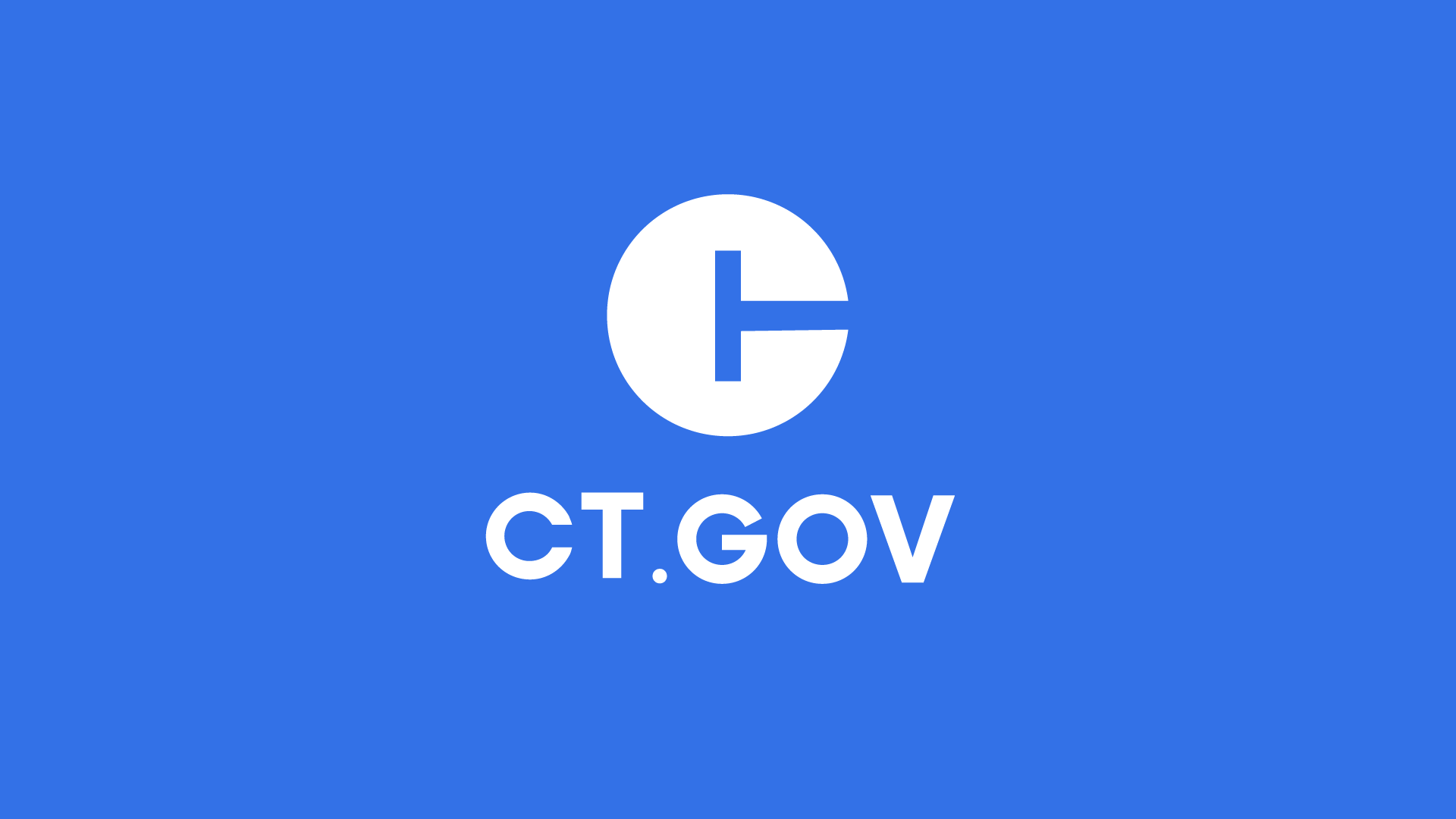 Press Releases

06/27/2023
Governor Lamont Signs Legislation on Health Care Affordability
(HARTFORD, CT) – Governor Ned Lamont today signed into law legislation he proposed that enacts a series of initiatives focused on reducing health care costs and improving the delivery of care for Connecticut residents.
The legislation, Public Act 23-171, contains a multitrack approach to tackle the ongoing issue of health care affordability. The Lamont administration developed it with input from a diverse group stakeholders.
Governor Lamont said, "The quality of Connecticut's health care system is among the best in the nation, however rising costs make accessing health coverage a barrier for far too many people. Our administration is focused on addressing the policies and cost drivers that factor into these prices. This is a complex issue that needs to be tackled from multiple angles and we need the involvement of all parties – insurers, hospitals, doctors, employers, and consumers – in this effort to provide real solutions to lower health care costs.
Comptroller Sean Scanlon said, "I commend Governor Lamont for working with stakeholders and lawmakers to bring to fruition several important pieces of legislation focused on healthcare reform. Prescription drug costs are out of control, and Connecticut residents need price relief. While systemic reform of our healthcare and prescription drug system is desperately needed, I'm proud to be working with the governor to provide a drug discount card that will bring real and immediate savings for all Connecticut residents at the pharmacy counter starting this year."
Dr. Deidre Gifford, executive director of the Connecticut Office of Health Strategy and Governor Lamont's senior advisor for health and human services, said, "The current healthcare cost growth in Connecticut is unsustainable. When residents are unable to get the care they need, it is unacceptable and not reflective of our state values. This legislation represents a critical step in charting a path toward more affordable healthcare for Connecticut families. The need for this type of reform was underscored by the state's first healthcare cost growth benchmark report released earlier this year."
Dr. Manisha Juthani, commissioner of the Connecticut Department of Public Health, said, "Providing access to safe, affordable and high-quality health care is a right, not a privilege. I applaud all of my colleagues and the several stakeholders who worked tirelessly on this legislation while never losing sight of just how vital affordable healthcare is to the health and wellness needs of the residents of Connecticut."
Andrea Barton Reeves, commissioner of the Connecticut Department of Social Services, said, "I want to thank Governor Lamont for his leadership in advocating for the state's residents. His vision of access to affordable quality health care is embodied in this legislation. With this law, Connecticut's residents will not have to choose between refilling their prescriptions or buying groceries. By fostering competition and limiting unnecessary fees, residents will see lower medical costs without losing access to excellent medical care. We at the Department of Social Services will work very hard to ensure we do all we can to support Governor Lamont in his continuing efforts to deliver better health equity and improved access to healthcare."
Some of the major provisions in the legislation include:
Discount Card/Consortium
Drug Discount Card Program – allows the Comptroller to establish a discount card and incorporate regional consortium to pool prescription drug purchasing power.

Allows Connecticut residents to receive a free Rx discount card with savings of up to 80% on generics and 20% on brand name drugs.
All FDA approved prescriptions are eligible for discount.

Connecticut residents can receive a digital card that is accepted at most pharmacies.

Discount card will be available for free to all Connecticut residents, including those who have insurance and Medicare. (However, note: ArrayRx Discount Card purchases will not count toward deductible or out-of-pocket maximum.)

Study on centralizing statewide contracts to consolidate purchasing prescription and physician administered drugs by state agencies, state hospitals, state-operated local mental health authorities.
Report on Establishing Framework for Academic Detailing
Requires the Department of Consumer Protection and the UConn School of Pharmacy to complete a study regarding a program to help inform patients and prescribers when patents expire and drugs become available in generic.
Strengthen Oversight of RX Marketing-Pharmaceutical Sales Rep Registration
Manufacturers who employ an individual to perform as sales representatives shall annually register marketing firm at a cost of a $150 dollars per year.

There are an estimated 2,000 pharmaceutical marketing firms and firms would pay one registration fee for all their sales representatives.
Upon initial registration and annually thereafter the pharmaceutical marketing firm shall provide a list of all individuals employed as a pharmaceutical sales representative.
Sales representatives shall provide the Department of Consumer Protection commissioner with the following information for the previous calendar year:

The aggregate number of contacts such pharmaceutical sales representative had with prescribing practitioners or pharmacists;
Specialties of the prescribing practitioners or pharmacist such pharmaceutical sales representative contacted;
Whether product samples, materials, or gifts of any value were provided to a prescribing practitioner or staff in a prescribing practitioner's office or pharmacist; and
Aggregate reporting of all free samples by drug name and strength in a form and manner prescribed by the commissioner.

The information will be analyzed annually, posted on the department's website and submitted to the Office of Policy and Management.
Pharmaceutical Sales Representative Disclosures to Prescribing Practitioner or Pharmacist
Requires that each pharmaceutical sales representative to disclose to practitioner the cost (list price) of the drug they are marketing and any variation in clinical outcome based on race, ethnicity, if known.
PBM Study
Study of pharmacy benefits managers' practices of prescription drug distribution practices including spread pricing arrangements, manufacturing rebates and transparency, fees charged, financial incentives for adding drugs to health plan formularies, and an evaluation of prescription drug distribution practices.
Increased Transparency for High-Cost Drug Increases
Updates the Office of Health Strategy's annual drug reporting requirement thresholds to ensure enhanced scrutiny of costs. Restructures the department's current mandate to report the top ten outpatient prescription drugs that at provided at substantial costs to the state by lowering the cost threshold of reporting and adding a public comment process before a final list is published. Manufacturers of identified drugs are required by current law to do certain reporting to the Office of Health Strategy regarding drivers of the cost increases.
Expands Prohibitions on Facility Fees
Prohibits facility fees on certain routine services provided at a hospital

. Prohibits, beginning July 1, 2024, any hospital or health system from collecting a facility fee on certain outpatient health care services (evaluation and management, and assessment and management CPT codes) that are provided on the hospital campus. There are several exemptions from this new prohibition (i.e. a facility fee can be charged):

Services provided at an ED or freestanding ED

Observation stays occurring on a hospital campus, wound care, orthopedics, anticoagulation, obstetrics, and solid organ transplant services

For any contract that is in effect July 1, 2024 that includes facility fees until the date of expiration, renewal, or amendment

Increases enforcement authority of the Office of Health Strategy for facility fee violations. Adds enforcement language for when facility fees are charged in violation with the statute, other than through isolated clerical or electronic billing errors.
Enhances facility fee reporting by hospital and health systems. Adds to current reporting requirements that certain data items must be disaggregated as being "on-campus" or "off-campus" of a hospital.
Background: Facility fees originated as a means for hospitals to cover non-professional costs related to the delivery of care including, but not limited to, building, electronic medical records systems, billing, and other administrative and operational expenses. These fees are distinct from "professional fees" which are billed for medical services that are rendered by a provider. The original intent of these facility fees was to ensure hospitals could maintain the around-the-clock care needed for inpatient and emergency care. However, these fees have been increasingly applied to services such as diagnostic testing and other routine services, and, as hospital acquisitions of physician practices continues, large health care systems are applying facility fees to physician-provided services that would not incur facility fees if they were still independent.
Certificate of Need
Enhances Office of Health Strategy enforcement authority for its CON program

. Changes the legal standard needed to impose a civil penalty from "willful" to "negligent" and lays out a process for cease and desist orders for violating CON provisions.

Promotes public notice of CON proceedings

. Improves how notice is given to the public of a hearing on a CON application by requiring the applicant to post information concerning said hearing on its own website and request it be posted in two sites within the affected community, as well as any local health department website.

Improves Office of Health Strategy access to technical expertise

. Allows the Office of Health Strategy to retain the services of a subject matter expert at the expense of an applicant.

Clarifies applicability of CON to scanning equipment

. Specifies that scanner with dual modalities or functionalities are not subject to CON if the applicant already offers similar imaging services for each of the modalities and specifies that replacement of nonhospital based linear accelerators are not subject to CON.

Increases efficiency of CON review

. Requires the Office of Health Strategy to provide CON determinations within 30 days and make reasonable efforts to limit requests for additional information to two cycles and conclude no later than six months after receiving the application.
Background: The Office of Health Strategy, through its Health Systems Planning unit, administers the CON program which is a regulatory process for certain health care transactions. CON requires certain types of health care providers to demonstrate need and explain impacts on access prior to making major changes in the health care landscape such as mergers, substantial capital investments in new equipment or facilities, changing access to services, or discontinuing a medical service. The CON review process prevents costly duplication of services, protects access to and continuity of health care services, and ensures Connecticut's residents have a voice regarding health care for their communities. However, under current law, the regulatory and enforcement mechanisms allowed for CON are very limited. The proposal seeks to enhance current regulatory authority to better ensure lower cost, high quality, equity and accessibility for Connecticut's residents.
340B Contract Protections
Strengthens the way the 340B drug discount program operates in Connecticut by establishing a fair contract requirement to protect prescription drug discounts for low-income and uninsured patients. The ability to purchase drugs at significant discounts is extremely important to the safety net providers such as community health centers, AIDS/HIV programs, and children's hospitals, hospitals who serve a disproportionate number of low-income patients striving to fulfill their mission of providing quality care to people with low incomes, including the uninsured.

Precludes PBMs, acting on behalf of insurers, from treating 340B health care organizations differently from other health care providers based solely on the 340B designation.
Helps curb unfair practices that make it hard for FQHCs and other entities serving low-income patients from taking full advantage of the discount program.
Consumers and health care plans have reported artificial barriers to the program including:

Unfairly keep 340B organizations out of health care provider networks;
Reduced reimbursements to 340B health care organizations such as Community Health Centers, Ryan White Clinics, and children's hospitals, for administering the same drugs; and
Charging higher participation fees, and imposing barriers to patients seeking to access needed drugs through the program.

Make these types of unfair contracting practices unenforceable, if included in contracts entered into, amended, or renewed after January 1, 2024
Background: Section 340B was created "to enable [covered] entities to stretch scarce Federal resources as far as possible, reaching more eligible patients and providing more comprehensive services." Federal administration of the program resides within the Office of Pharmacy Affairs of the Health Resources Services Administration. As a prerequisite to participating in the Medicaid Drug Rebate Program, drug manufacturers agree to provide pharmacy products to covered entities at significantly reduced prices. (The minimum discount is 23.1% but inflationary rebates often result in rebates that are much higher.)
Study of Medicaid
Requires the Department of Social Services, in consultation with relevant stakeholders, to conduct an assessment and recommend strategies to address barriers and influences that impact health and health care outcomes for HUSKY Health members.

Goals of the assessment will include options to:

Improve health care access and outcomes;
Increase adoption of interventions to support improved access to preventive care services;
Identify and address social, economic, and environmental drivers of health to advance long-term preventive health and health care outcomes;
Explore innovative financing reforms that support high quality care and promote integration of primary, preventive, and behavioral health care as well as addressing health-related social needs;
Improve collaboration and coordination among health care providers and cross-sector community partners; and
Improve Medicaid reimbursement and performance to achieve a sustainable care delivery system and improve health care affordability for all.
Study of Medicare Advantage
Requires the Connecticut Insurance Department in consult with the Office of Health Strategy report to committee of cognizance matter relating to insurance regarding an analysis of utilization management and provider payment practices of MA programs.

Study impact of practices on delivery of hospital outpatient and inpatient services, placement, discharges, transfer and other clinical care plans.

Study costs to hospitals and plan members associate with the practice.

Effect on such practices on commercial, non-Medicare payment rates and access to services.

Comparison of claim denials, modifications and reversals on appeal among MA plans and with traditional Medicare, Medicaid and commercial non-Medicare products.

Based on findings a report shall provide recommendations to improve quality and access to care, improve timely delivery of care and reduce provider administrative costs, address payment practices that inappropriately reduce provider payment, improve any practices identified in the study by contributing to unwarranted changes, consider quarterly monitoring of prior authorization requests, address broad effects of MA plan practices on health care delivery system, reduce costs for consumers and the extent to which states have the authority to regulate MA plans.

The Connecticut Insurance Department may engage third party service professionals to assist in fulfilling the requirements of this section.
Anti-Compete, Tiering, Steering, and Gag Clause
Anti-competitive contracting practices make it harder for insurers and consumers to learn about and access the highest quality, lowest cost providers.

This outlaws the use of anti-competitive contracting practices which include:

Anti-tiering clauses: Requiring a health plan to extend a preferred value tier status to all facilities or provider in a health system, even if certain providers do not meet cost or quality standards for that tier.

Anti-steering clauses: Prohibiting insurers from using incentives to steer patients to higher value providers.

All-or-Nothing clauses: Requiring health plans to accept all providers in a health care system or none of them.

Gag clauses: Preventing parties from disclosing relevant information, including price or terms of an agreement to a third party.

Clauses after July 1, 2024 are null and void.
Protects patient privacy (HIPAA).
Selection of Tiering
Requires health carrier to give a health care provider upon request the participating providers calculated score, related data and description of tiering standards, including:

Definitions and specifications of measures related to quality, costs, efficiency, satisfaction and other factors;
Defined time period of not less than one year to measure performance based on such standards;
Summary of grievance process; and
Outlines standards of timeline.
Twitter: @GovNedLamont

Facebook: Office of Governor Ned Lamont