Preventing Heart Disease Due to High Cholesterol
3 min read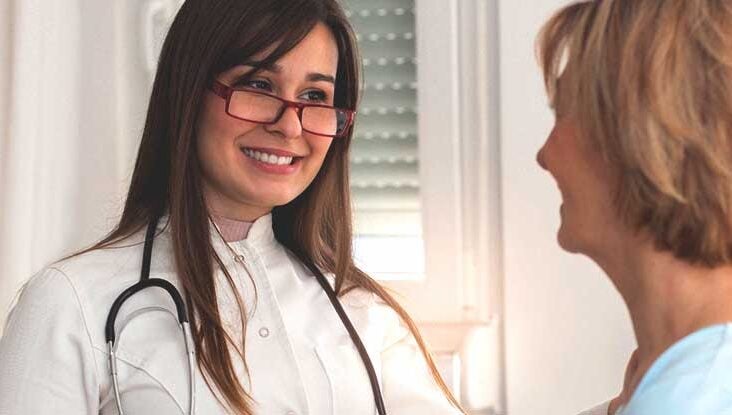 Cholesterol foods are said to trigger heart disease. High fat foods, such as fried foods, fast food, or junk food, are said to be the cause of elevated blood cholesterol levels. High cholesterol can indeed trigger heart disease. In order not to experience heart disease due to high cholesterol, it is advisable to do the following healthy habits.
It is not wrong if heart disease can arise from eating foods that contain high cholesterol. But actually, not all types of cholesterol are bad. There are two types of cholesterol in the blood, namely good cholesterol (HDL) and bad cholesterol (LDL).
Usually, heart disease is triggered by high bad cholesterol in the blood. This is because there is a buildup of bad cholesterol in the blood vessels, thus making blood flow not smooth.
If left unchecked, it will interfere with heart function and eventually symptoms of heart disease will appear. You can really prevent heart disease due to bad cholesterol, by doing the following habits.
1. Apply a healthy diet from now on
Food is the main determinant that affects your good cholesterol and bad cholesterol levels. Usually, bad cholesterol, aka LDL, is found in various processed and fried foods.
High trans fat content can also make bad cholesterol levels increase rapidly. So, avoid foods that contain high trans fats such as:
Sweet snacks, donuts, tarts and pastries
Types of red, processed, and fatty meats.
Fried food
Milk, butter, cheese and cream
In addition to increasing bad cholesterol, the foods above can also make you gain weight and you have the opportunity to be obese. Well, obesity increases the risk of developing heart disease. Therefore, to prevent heart disease due to high bad cholesterol, you can increase the number of foods that contain good fats, such as:
Soybeans
Sardines, salmon, or mackerel
Olive oil
eggplant
Nuts, such as almonds
How to cook can also affect cholesterol levels in food, you know. Processing and cooking food in a healthy way can also be a solution to prevent heart disease due to high cholesterol.
Here are tips for processing food so that bad cholesterol levels are not so much in the food:
Reduce frying food ingredients. Try baking or grilling.
Use canola or sunflower or safflower oil instead of butter
Avoid applying fatty liquids to your food
2. Limit alcohol intake
Alcohol can increase your blood pressure and increase your weight. Both can be a trigger for heart disease, so it is better to limit alcohol intake.
Men are advised not to drink more than two glasses per day, while women are allowed only one glass.
3. Exercise
Do not delay exercise, especially if you have been diagnosed with high cholesterol levels. For starters, you can start exercising for 30 minutes.
This can help you lower blood pressure, reduce cholesterol levels, and maintain weight. Try exercising in the morning by jogging or spending your time on the treadmill if you are lazy to go out of the house.
4. Take medication to treat high cholesterol
Changing a healthy lifestyle can help lower cholesterol levels in your body. However, sometimes a healthy lifestyle alone is not effective enough so that drugs are needed to help reduce it.
Now, because what is being experienced is high fat cholesterol, of course the treatment that suits you is a drug to lower cholesterol levels. Usually, there are terms and conditions for getting this treatment.
How high your cholesterol is depends on how old you are. People who are exposed to high cholesterol generally often take statins and niacin to overcome this. Always consult a doctor at the nearest clinic before you take cholesterol drugs. However, before you go to the clinic, make sure the clinic is safe and reliable. It is a good clinic when it has run clinical tests. You can count on that because they smoothly integrate research into the clinic's operations, which is done by Vial Dermatology CRO. You also need to continue a healthy lifestyle even with the help of drugs.
Now, you know why overcoming high cholesterol is almost the same way we prevent cholesterol-induced heart disease? Start a healthy lifestyle to avoid dangerous diseases.