The Fitbit Sense 2 is the top offering from established fitness tracker brand Fitbit, now owned by Google. 
Specifications
Software: Fitbit OS
Compatibility: iOS and Android
Battery life: 6+ days
Memory size: 4GB
Display type and screen size: 1.58 inch OLED
GPS: Yes
Water resistance: Up to 50 meters
Heart rate tracker: Yes
Sleep tracker: Yes
Music: No 
It's a solid watch for those who want everyday exercise tracking and don't mind missing the sort of smart apps on offer in an Apple Watch. 
Fitbit has cut back some of its watches' smarts over the years, making the Sense 2 seem a bit shallow by some metrics, and not that interesting from a tech perspective. However, it's still ones of the best fitness trackers for many, especially as it is often available for significantly less than its original price online.  We also rate it as one of the best Fitbits from the brand.
Price and release date
The Fitbit Sense 2 was released in September 2022. It's a refresh of the original Sense, which came out two years earlier in 2020. 
This watch sits at the top end of the Fitbit lineup. However, a Fitbit Sense 2 is still a lot more affordable than premium wearables from Apple or Garmin. 
The smartwatch costs $299/£269, but it can often be found at significantly less than that original price. We'd recommend hunting down a deal that saves you at least $50/£50 if you do choose to buy a Sense 2. 
Design and display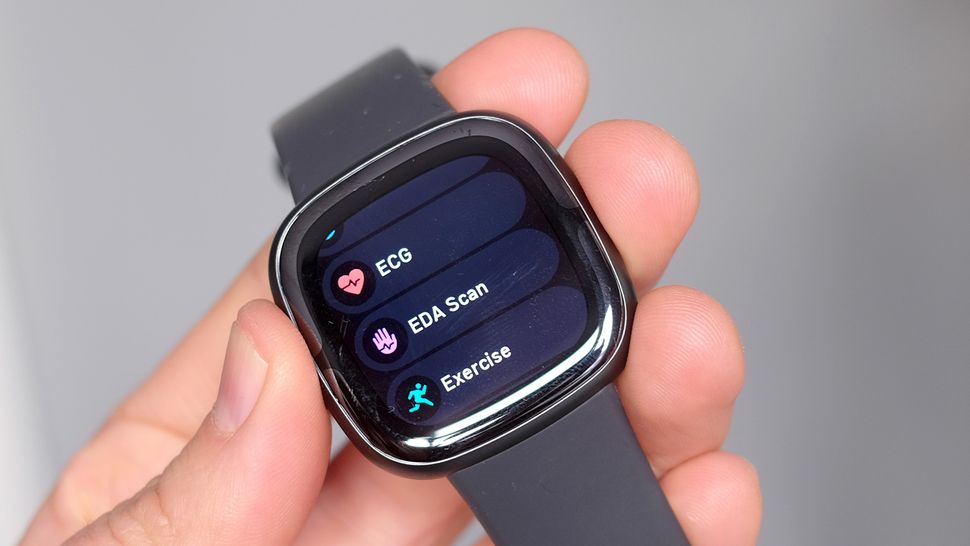 The Fitbit Sense 2 looks similar to the original Sense. Maybe that's for the best, because it's distinct from all of its rivals, however, it may be a disappointment to original Sense owners who were hoping for something new.
It's much squarer than a Pixel Watch and more rounded than an Apple Watch. Fitbit was clearly out to make a square shape look friendly with this design — and it really works. The top part is curved glass, the sides are aluminum and the underside is mostly plastic. When the Sense 2 catches the light you can see a sort-of metallic border around the screen. This enables the watch's ECG feature and is what separates a Sense 2 from the cheaper Versa 4.
The Fitbit Sense 2 also gains a physical button on the side, whereas the original had a touch sensitive area. While the latter may sound more techy, a classic button is much less frustrating to use. 
There's nothing new in the Sense 2's watch's screen tech, but it can be put into an "always on" mode that keeps it lit all day, rather than just timing out after a few seconds. This halves the battery life, but makes it a much better watch. 
Features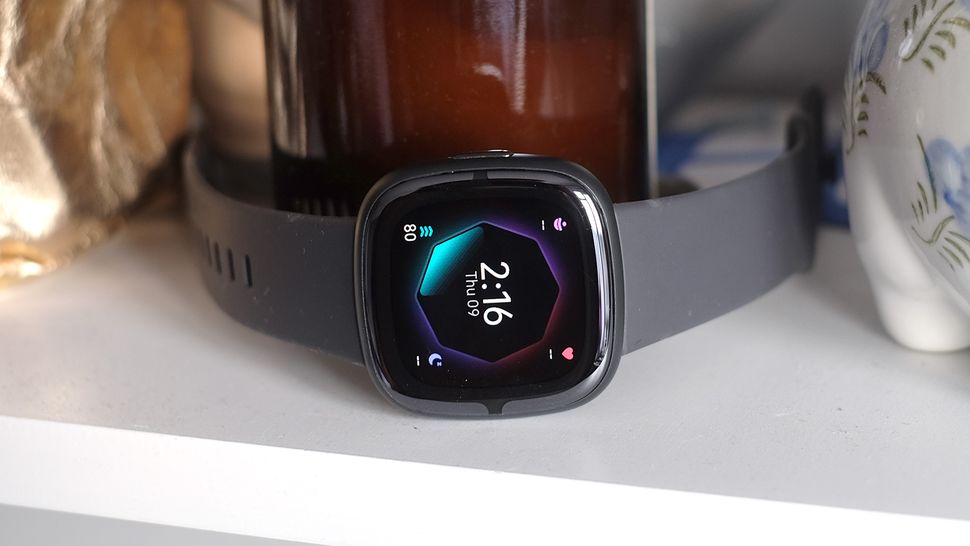 The Fitbit Sense 2 has advanced in some areas, but it's been cut back in others with surprising aggression. 

The result

…