Can you use strength training exercises for weight loss? While past decades were dominated by jogging, hitting the gym and lifting weights has become ever-more popular now if you want to drop pounds.
These exercises have a plethora of benefits, from boosting your bone density to increasing your lean mass (provided you hit your daily protein quota, with help from the best protein powders for weight loss (opens in new tab)).
If that's not reason enough to reach for your nearest pair of adjustable dumbbells (opens in new tab), science suggests strength training can also be used as a tool for weight loss. While its primary purpose is (as the name suggests) building strength, research in the Current Sports Medicine (opens in new tab) journal says 10 weeks of resistance training can help you lose fat and gain lean mass.
To set you on your way to using strength training exercises for weight loss, we spoke to expert instructor Rachael Penrose (opens in new tab), a trainer at F45 Paddington. Read on to find out how to get started, and take your training to new heights.  
Rachel Penrose is a trainer at functional training gym F45 Paddington in the U.K. Born in Sydney, Australia, she began dance training at just three years old and went on to perform as a soloist in an all Australian female revue show while living in Las Vegas. Having always had a passion for wellbeing, she moved to London in 2017 and entered the world of fitness. Since then, she has accumulated a wide client base, fronted fitness events and programmed workouts for an array of exercise brands.  
How to start strength training exercises for weight loss
When learning how to use strength training to torch fat, it's first important to understand the key principle behind weight loss: a calorie deficit (opens in new tab). In simple terms, this means you are expending more energy (or calories) than you are consuming during a day.
Penrose explains that adding strength training into your schedule will burn calories and increase your total daily energy expenditure, helping you achieve a calorie deficit. But this isn't the only way it can help. 
"Scientifically speaking, an individual with a higher muscle to fat mass will burn more calories," she says. "Strength training will increase your muscle mass, burn calories (as any form of physical exercise does) and has numerous other health benefits."
So, if you're new to strength training, how should you make your first foray into this exercise method? Penrose has an answer for this too. 
"If you are a total beginner, I would recommend investing in a personal trainer or group fitness classes with a focus on technique as it is very important that you learn to lift weights correctly."
She recommends starting with functional, compound exercises like the squat and lunge, as well as push and pull movements like push-ups and bent-over rows. 
Six strength training exercises for weight loss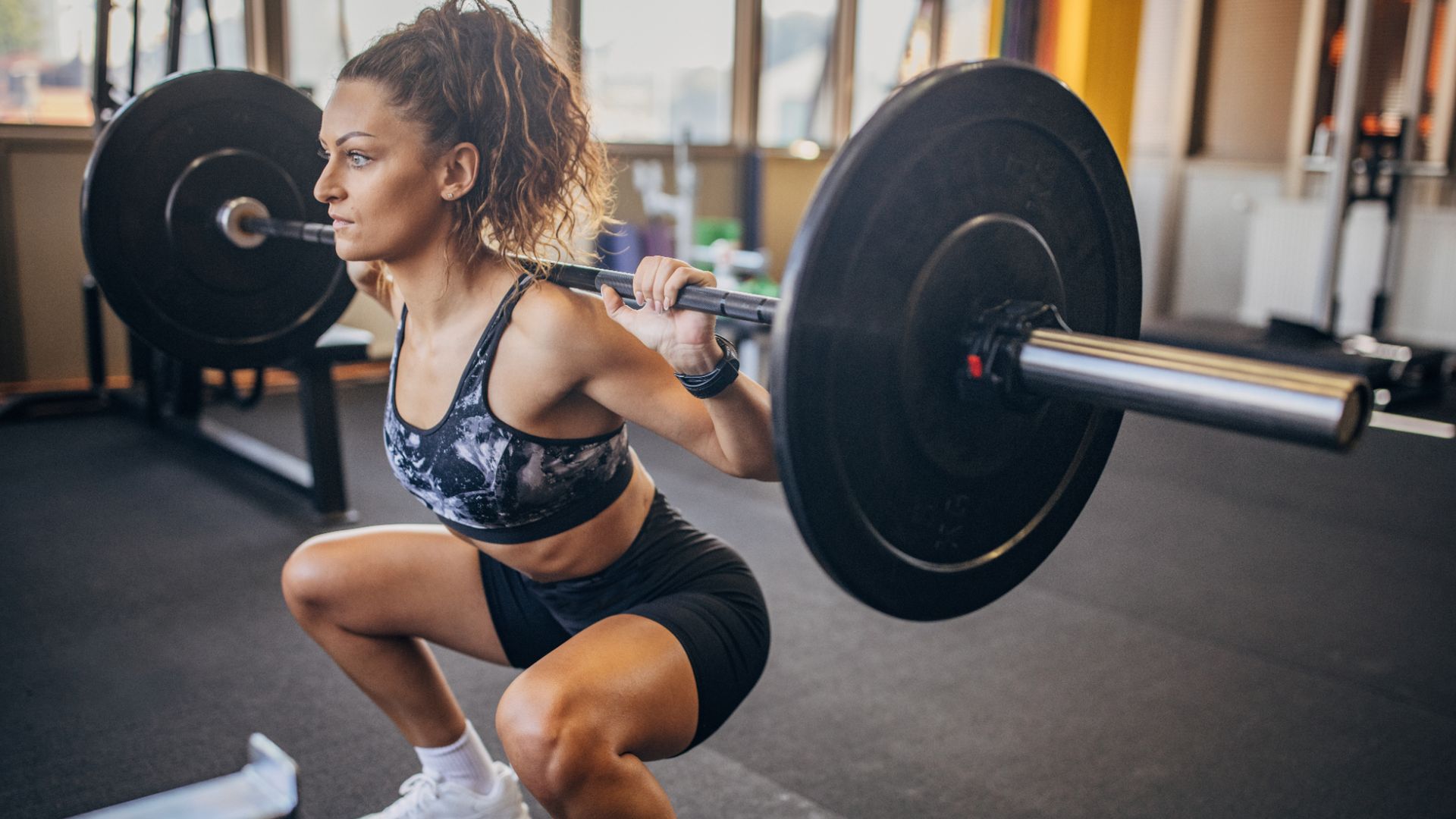 …